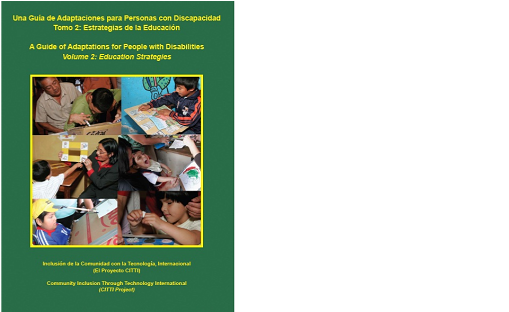 A New Information Resource for Developing Countries: A Guide of Adaptations for People with Disabilities, Volume 2: Education Strategies


The CITTI Project is preparing its second publication,

A Guide of Adaptations for People with Disabilities, Volume 2: Education Strategies.

This resource was developed by CITTI Project volunteers in collaboration with teachers, parents, and adults with disabilities throughout Ecuador. It offers examples of strategies and adaptations that support students with physical disabilities, visual impairment, cognitive challenges, or communication disorders to participate in classroom lessons and activities. The examples are made from affordable materials available in the local markets.


La ¨

Guía de Adaptaciones para Personas con Discapacidad, Tomo 2: Estrategias de la Educación¨

fue creada con el fin de ayudar a las comunidades a ampliar sus conocimientos acerca de la tecnología de asistencia y aprender a desarrollar y aplicarla de forma independiente. Esta guía fue elaborada por voluntarios del Proyecto CITTI en colaboración con profesores, padres de familia y adultos con discapacidad de diferentes lugares de Ecuador. Ofrece ejemplos de estrategias y adaptaciones que permitan que los estudiantes con discapacidades físicas, trastornos visuales, problemas cognitivos, o trastornos de comunicación participen en lecciones y actividades dentro del aula. Los materiales tomados en cuenta para la elaboración de las adaptaciones son accesibles y están disponibles en el mercado local.



A Visual Guide of Adaptations for People with Disabilities, Volume 1: In the Home, (2007)

Our first Guide provides examples how to create simple aids for daily living, commonly used in the home. The Guide is written in Spanish with English translations. However, the photo rich layout is designed to cross many language and literacy barriers. It has been downloaded from countries throughout Latin America as well as from other corners of the world.

Nuestra primera guía proporciona ejemplos de cómo crear recursos sencillos para la vida diaria, de uso en el hogar. La guía está escrita en español con traducciones Inglés. Sin embargo, el diseño de foto ricos está diseñado para cruzar el idioma y barreras de alfabetización. Ha sido descargado de países de América Latina, así como de otros rincones del mundo.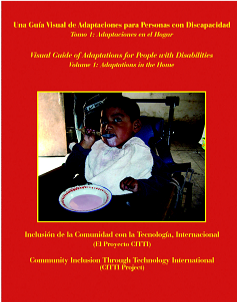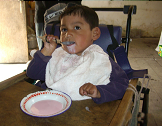 The "CITTI Project Story"

- learn more about the early work of the CITTI Project in developing countries. It is from this foundation that we have grown to become who we are today.

Produced by:

Chaya Spector - CITTI Project Photojournalist
Diane Dew - CITTI Project Media Specialist
Bridgett Perry - CITTI Project Director

CITTI Project Story 2006

We regret we do not have a captioned version of our digital story at this time.

A Spanish version can be found below.








"La Historia de Proyecto CITTI" - aprenda más sobre los primeros trabajos del Proyecto Citti en los países en desarrollo. Es a partir de esta base que hemos crecido hasta convertirse en lo que somos hoy.

Producido por:

Spector Chaya - Fotoperiodista del Proyecto CITTI
Diana Rocío -Proyecto CITTI Especialista medios de comunicación
Perry Bridgett - Directora del Proyecto CITTI

@Historia del Proyecto CITTI 2006

Lamentamos que no tenemos una versión subtitulada de nuestra historia digital en este momento.